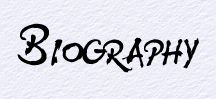 Katie Amatruda, PsyD, MFT, CST-T, BCETS, EMT, DMAT, DSHR-DMH is a Licensed Marriage and Family Therapist, Board Certified Expert in Traumatic Stress - Diplomate, American Academy of Experts in Traumatic Stress, and a former teaching member of the International Society for Sandplay Therapy. She is part of the Marin Medical Reserve Corps, of CAMFT's Trauma Response Network, a member of DMAT CA-6 and a licensed EMT. With the American Red Cross, she is a Disaster Service Mental Health volunteer, Disaster Action Team member and the Mental Health Lead for the Marin County Chapter. She's been to the Haiti 2010 Earthquake, the Southeast Asia and American Samoa Tsunamis, Hurricane Katrina, Florida Tornadoes, the San Diego wildfires, and many local disasters. She has a private practice in Sausalito, CA.

Katie is a member of the California Writers Club, Left Coast Writers, and is a member of the Marin Writers Salon. She attended the Squaw Valley Writers Workshop in 2008 and 2009. she was awarded Honorable Mentions in the 2008 and 2010 Lorian Hemingway Short Story Competition. she has written numerous journal articles, chapters, and online courses. When she's not responding to disasters, seeing clients, or writing, she's scrying for an agent for her novel.

Katie is really a mermaid masquerading as a human.